Five Ways to Include Qr Codes in Your Restaurant
Businesses are increasingly using technology solutions such as QR codes and NFC tags due to their ease of use and convenience to customers and employees. The use of QR codes has seen an unprecedented rise with the COVID-19 pandemic rattling the entire world. With the pandemic in the backdrop, the need for contactless solutions,Five Ways to Include Qr Codes in Your Restaurant Articles like touchless menus, has surged. Zero contact interactions reduce the risk of infection spread. As a result, restaurants have resorted to regular and dynamic QR code generators amid other technology solutions. This has enabled them to facilitate contactless interactions and continue to serve their customers.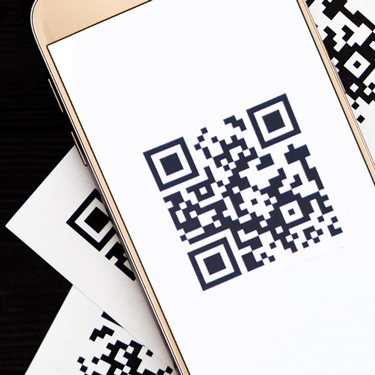 Besides enabling zero contact interactions, there are many other advantages of QR codes. For example, the touchless menu enabled by the dynamic QR code generator can replace the conventional paper menu, minimizing the need for printed collateral at restaurants. At the same time, QR code-enabled solutions have become a great analytical tool for marketers. This is because they help acquire customer data, analyze this data, and eventually help marketers focus their efforts better.
Here are five ways restaurants can include QR codes in their operations:
QR codes in place of physical menus
More and more restaurants are using QR codes to replace traditional physical menus. QR code menus, in COVID-19 times, not only minimize the risk of spread of infection among customers and staff but also are very handy in other situations. For example, it is simpler for restaurants to have different QR code menus for breakfast, lunch, and dinner than have separate physical menus for each time of the day. This can easily be accomplished using dynamic QR codes.
Table-tops can also be replaced by QR codes to display specials. Replacing physical menus with QR codes helps restaurants understand which items are "hot-selling" and more in demand and which ones are not selling. QR code can also be used in ordering systems, wherein customers can present QR codes to the waiting staff.
QR codes for contactless payments
Exchanging cash has become one of the fastest ways for coronavirus infection spreads. Further, exchanging cash is also a hassle for both customers and restaurants, even in normal circumstances. The use of cards requires at least some amount of contact.
In this case, contactless payments can be easily facilitated using simple QR codes. QR code displays can be placed directly on the table or at the payment counter. All the customer has to do is scan the QR code on their payment apps or wallets, and the payment will be made to the restaurant quickly. This also ensures that the payment is made accurately to the merchant/ restaurant account, which other online modes of payment may not guarantee.
QR codes for delivery/ pickup and reservations
QR codes can be smartly used by restaurants to make front-end operations contactless. This can be done by having a dynamic QR code system personalized for each customer. This is so they can track their pickup until their order is ready. This also ensures that there is no crowding around the collection counter. QR codes can also be used for qr code generator uk reservation and bookings in restaurants. The restaurant can allocate a QR code to a customer who reserves a table. On arrival, the customer can scan the code for getting directions to the reserved table.
QR code for displaying information and personalizing offers
QR codes are being used innovatively on curb-side displays and posters by the entrance. Scanning these codes gives customers information regarding any questions that they may have regarding operating hours, contact options for delivery, etc. Many customers using QR codes can leave information regarding the time of visit, location, and food preferences. This data can be used to drive personalized campaigns and make recommendations on their next visit. Restaurants can also offer personalized deals so that they can convert one-time customers to loyal customers. QR code scans are also used to make recommendations based on previous orders. QR codes are also a smart way to display seasonal and festive specials.